Central Midfielder-Andres Iniesta
Andres Iniesta plays Central Midfielder for Barcelona and serves as team captain. He also plays Central Midfielder on Spain's national team. His passing and dribbling add excitement to any game.
He has earned an astounding 32 trophies, making him the most decorated Spanish soccer player ever. Aside from being one of the best players today, he is considered to be one of the all-time best midfielders in soccer.
Side Midfielder-Eden Hazard
Side midfielder (Left/Right) is a position where you must be fit and have enough power to participate in both defense and offense. You will also carry the ball up the field as you have more room compared to the center midfielders. Posturing a good skill is a must if you want to play in this soccer position, as you will often need to get around your opposing fullback and serve your teammates with good quality passes.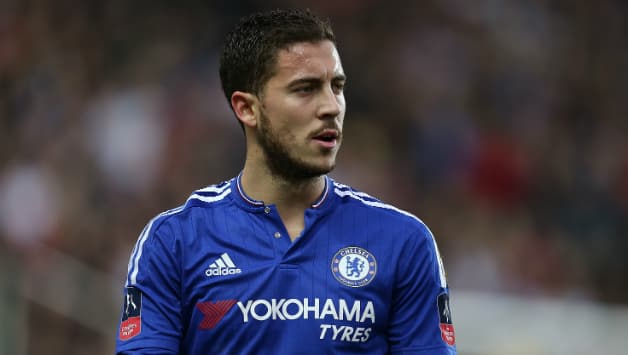 Eden Hazard plays winger and attacking midfielder for Chelsea. He signed a deal with them in 2015 that earns him $16 million a year through 2020. He's known for his brilliant plays and is a fan favorite. Hazard also plays on the Belgium national team.
Hazard began his senior career in 2007, playing for Lille. He moved to Chelsea in 2012. His playing and passing style are renowned, and he is often ranked as one of the best players in the world.
Side Midfielder-Marcos Alonso

When Chelsea decided to sign Alonso, some people questioned the call. Alonso had some personal baggage from his past. He's proven to be a strong left wing-back and has helped the team out considerably.
He really showcased his talents at Fiorentina in Italy. This led Chelsea to sign him for 24 million pounds in 2016. He comes from a line of soccer players. Both his father and his grandfather were soccer players.