#5.  All Sport Live-Good User Interface
This is a Russian site, though it streams sports from around the world. The homepage also comes with a timing of all the anticipated events and also offers you a timeline so you can schedule your viewing, or you can prepare yourself for when an event is about to start.
This has a good user interface, though it's not in English so it can get annoying. However, that is only a minor hitch that can easily be overcome with Google Translator.
#6.  Streamwoop-Great Browsing Experience
While this site doesn't offer all the sports out there, all the popular sports like Baseball, Football, Tennis, Golf, Cricket, etc, are easily available.
The user interface and browsing is also quite nice. The top of the home page features a search bar wherein you can hit your required sport and then go through all its events list.
#7.  FootyWire-Simple And Basic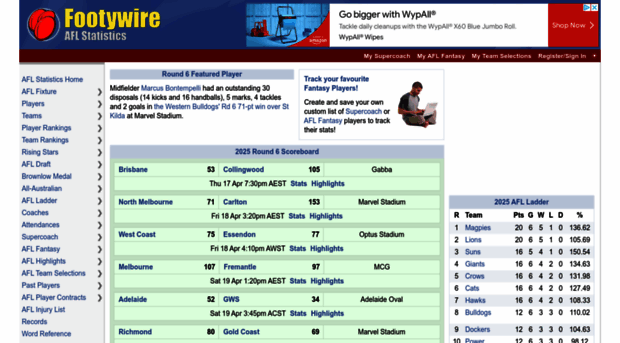 One of the key attractions of this site is just how basic it is. All it offers is viewership of the sport of your choice, unencumbered by fancy gimmicks or graphics.
On the Search Bar, you can hit any keyword, be it a sport, an event name or a team name, for example, Chelsea, and then you'll be shown all the relevant information regarding that, its upcoming events, live events, statistics, etc.