Lionel Messi is without a doubt the greatest football player of the generation and there are many interesting facts about Messi that is unknown to most of his fans . The Argentine forward has been with Barcelona his whole career and is absolutely an irreplaceable part of their machinery. He has an astonishingly high number of titles and honors to his name, having taken the Catalan giants to six La Liga titles, two Copa del Rey titles, and several others as well. He's also won four Ballon d'Or awards for the Player of the Year, some of them in consecutive years.
Messi and Ronaldo together are the two grand pinnacles of Football in the world right now, they're steadfast, unshakeable, and no one can really tell who's the better player. Messi is pretty much always in the headlines, however, his exposure remains contained within his gameplay skills and doesn't permeate outwards into his private life much, which is probably because he doesn't get into unnecessary reckless behaviors and scandals. This means despite his early fame he can keep a level head. As a result, however, there are a lot of Messi facts that not everyone is well aware of.
10 Interesting Facts About Messi
So here's a list of 10 interesting facts about Messi that you might be even surprised to find out!
#1.  His first Contract was a piece of Napkin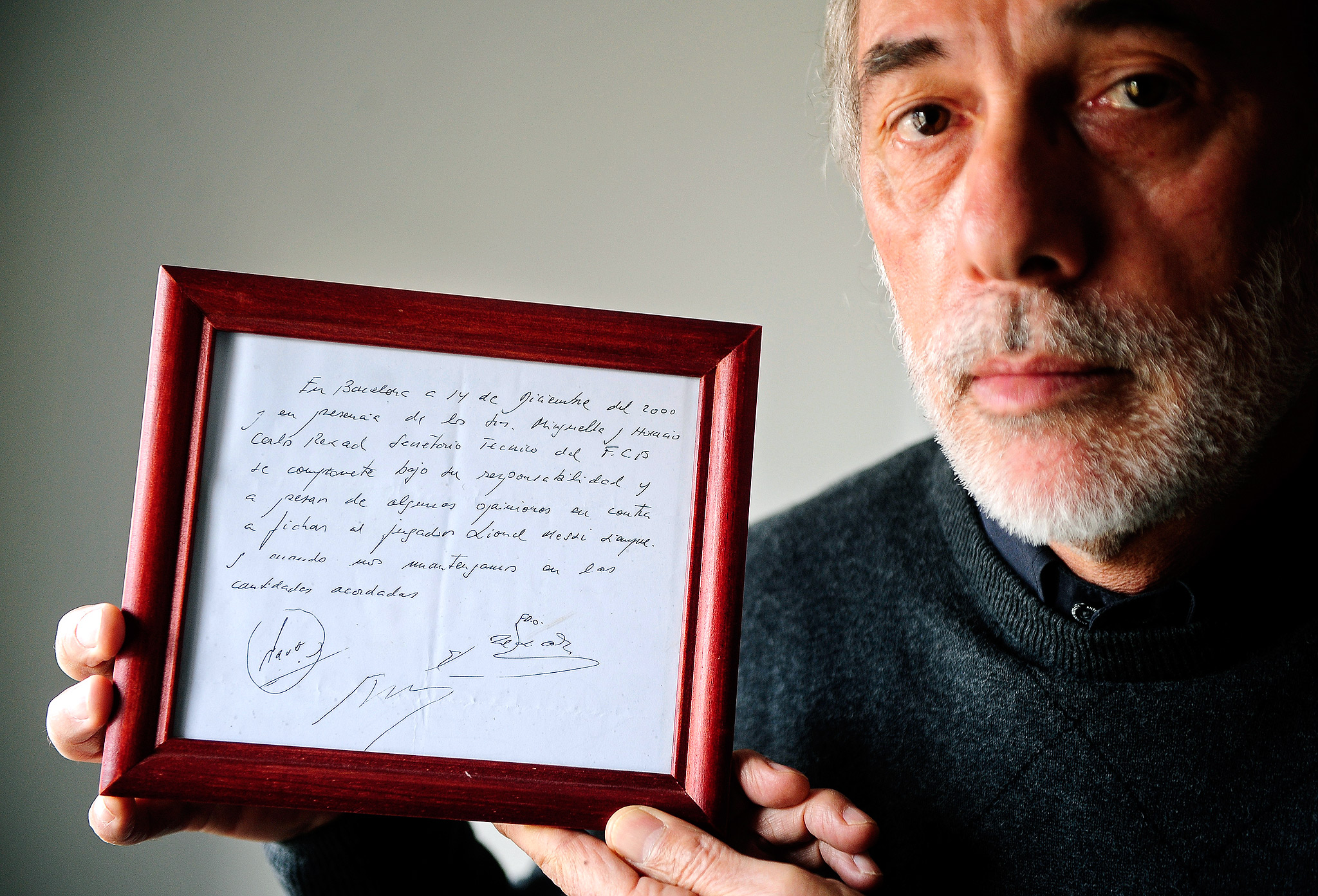 Lionel Messi was already a prodigy even as a 13-year-old, and his potential was clear for all to see. On December 14, 2000, the sporting director of Barcelona, Carles Rexach held a meeting with Messi's father Jorge to talk about his future.
Since the closest piece of paper at hand was a piece of napkin, the contract was made on the spot and signed over, making it one of the most  important historical documents in all of sports history.