4. Mark Van Bommel – 40 Years
A part of Milan since 2010, Netherlands' national team captain, Mark Van Bommel began his professional career in football in 1992 at the Dutch club Fortuna Sittard, making him one of the oldest soccer players wh is still active in the game. The player won the Champions League 2005-06 with Barcelona. He is described as expert ball-winner and tackling machine for FIFA World Cup. He has been a free-kick specialist when playing for PSV and features powerful shot. This player won eight national championship titles between 2010 and 2011. Out of these, he won two competitions with Bayern Munich, four with PSV, one with Milan and one with Barcelona.
At an early age of 34, Van Bommel has won many trophies like Serie A Bundesliga and Eredivisie. Bommel also belonged to the runner-up team of the 2010 World Cup. He is interested in pursuing a career in coaching and wants to work for young players who want to shine in the football world.
5. Raul Gonzales – 40 Years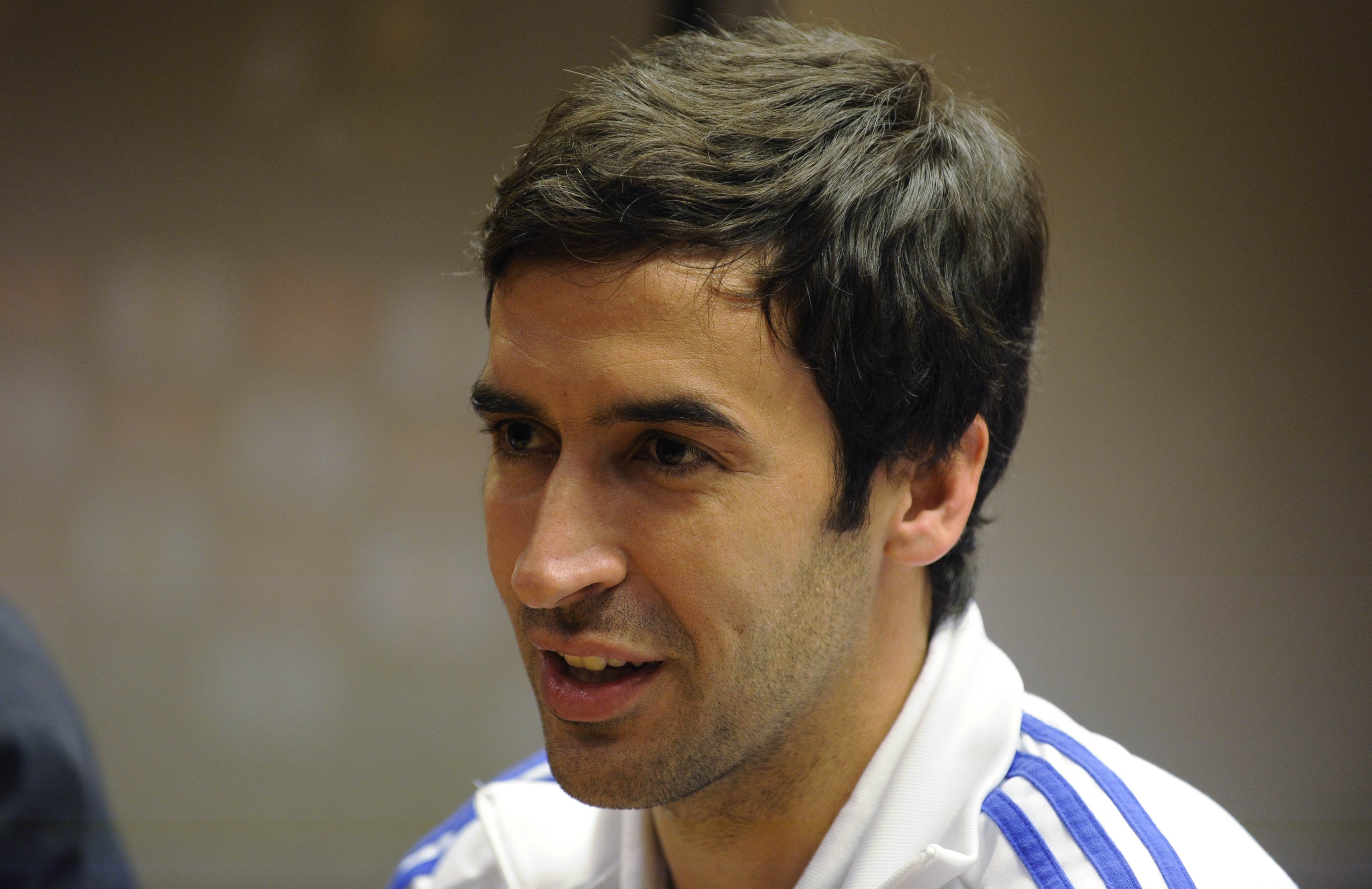 One of the most renowned footballers of Spain, Raul Gonzales began his career in soccer in 1994 with Real Madrid C. He joined the B team in the same year. He was sent directly to the first team where he played his 16 sessions. Raul played as a striker and is regarded as one of the most important players in the team's history.Raul is also respected as one of the biggest Spanish footballers of all time. He served Real Madrid for almost 16 years and made the record of being the second top goalscorer of the team with 323 goals. Raul is also considered to be the most capped player in the club's history with 741 appearances. He is also the third highest goalscorer in the history of Champions League.
With Los Blancos, Gonzales won three UEFA Champions Leagues, six La Liga titles, four Supercoppa titles, two Intercontinental Cups and one UEFA super cup. He was appointed as the captain of the team in 2003 and served at the position until he left the club in 2010. In 2004, Gonzales was ranked in the FIFA 100 list of the greatest living players of the world. He was also included in the list of fifty best European players of the period 1954-2004. Raul being one of the oldest soccer players, has also won five Don Balon awards, two Pichichi trophies, and the Champions League top goalscorer awards.