Football is a game liked all across the world but Africans have a special love for this game. Football was introduced to the continent about 100 years back by British, French, Belgian and Portuguese colonialists. What makes this game so popular in Africa is its accessibility.
Unlike other sports, it does not take much resources or money to play football. More than 50 years ago, football clubs began to form in Africa. They were mainly sponsored by big businesses and companies and sometimes government departments. The best players from these clubs were selected to form the national team.
In the past few decades, football teams of Africa and players have acquired a solid international reputation. Currently, over 100 footballers from across the continent are part of professional soccer teams in the United States, Europe, and South America. By 2002, African countries were awarded five teams in the World Cup Championships. Africa has produced some of the most exciting and inspiring footballers of the world.
Africa is the home to the biggest legends of football that have shined at the most famous stadiums in the world. Rising athletes like Georges Weah, Samuel Eto'o, Didier Drogba, Roger Milla, Yaya Toure and other players have contributed to the growth of football in Africa and they inspire the fans of all ages across the globe with their outstanding performance.
Love Football? See More Awe-spiring Football Gift Ideas
Top 10 Richest African Football Players
This excellence showed by Africa in football has led the footballers of the country to become rich fast. Let us take a look at the Top 10 richest African Football Players in 2017.
10. Frederic Kanoute – Net Worth – $8 Million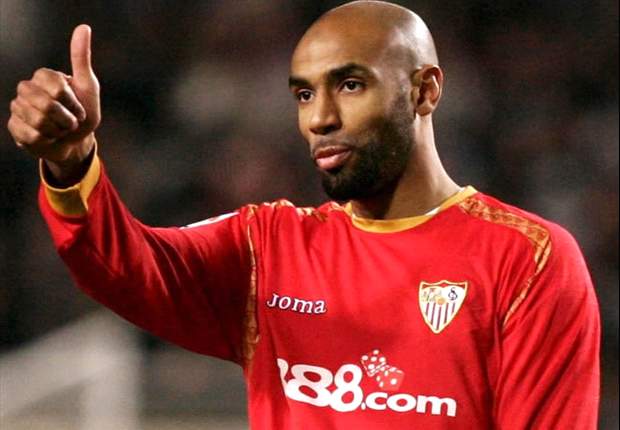 We start our list with the famous retired African footballer who is renowned for being the top scorer in the African Cup of Nations 2014. The estimated net worth of Frederic Kanoute is $8 Million. This Malian player has performed as a striker in many top-tier European clubs. He got the title of African Footballer of the Year in 2007 and was the first player born outside of Africa to win this award.
Frederic Kanoute has a record of excellent performance as he represented several clubs in his whole career. He has been a member of many FC clubs including Lyons, West Ham United, Sevilla and Tottenham Hotspur. In Mali, Frederic scored 23 goals in 39 appearances he made for the country before retiring from international football in 2010. As a part of the Spanish club Sevilla, Kanoute won the 2006 and 2007 UEFA Cups consecutively along with other European honors. He is the club's highest scoring foreign player.