1. Samuel Eto'O Fils – Net Worth – $202 Million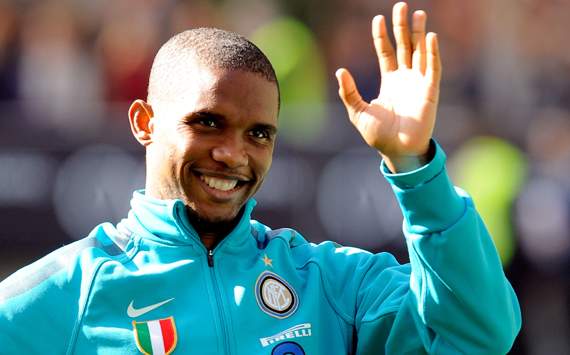 On the top of our list is the Cameroonian professional footballer, Samuel Eto'O Fils who has made the record of winning four African Player of the Year awards. He is the richest player in the continent and was at one time, the highest paid football player during his contract with Anzhi Makhachkala where he earned $25 Million annually. The estimated net worth of this footballer is $202 Million, allowing him to lead an extravagant lifestyle with multiple mansions, super-cars, and high-flying private jets, along with generous donations to various charities.
Samuel Eto'O has played as a striker for some of the biggest clubs in Europe including Barcelona, Real Madrid, Inter Milan, Antalyaspor, and Chelsea. His extraordinary goal-scoring capability has not only rewarded him with huge wages but great sponsorship deals. He is known worldwide for his stamina and considered as one of the greatest African footballers.
There is no doubt that football brings out the passion and flair of Africans. This game has the power of uniting people of different backgrounds. African football can serve as a catalyst for the political and socio-economic development of the continent. The future of African football is certainly bright with more skilled footballers rising to spread their name in the world.