Ever dreamt of making $1000's each month without having to get out of your room? How about saying goodbye to your existing 9 to 5, and playing a strategic game online to pay the bills? Millions around the world fantasize about being a high stakes poker player, making millions and traveling the world, but few, however, manage to make this a reality, and this figure of elite, consistently profitable players is growing steadily over the years, reaffirming to the world that poker isn't just gambling based on luck, but a game that relies on skills which can be improved over time, this list of the richest poker players proves just that.
Today, billions are made and lost every day on online poker sites, which are nearly as old as the internet itself. Unlike traditional brick and mortar gambling shops, online games aren't that intimidating for novice players, and thanks to various loopholes in the 'Anti-Gambling' laws across different countries, many of these online card-rooms have grown unabated capturing much of the worldwide gambling business.
Since poker takes gambling, strategy, and skill to win, it would be fair to say that it is possible to win consistently if you know what you are doing. There is an element of luck involved, but such uncertainties are part of all business and speculative transactions, which are often hedged against based on probability, psychology, and game theory. Professional poker players spend years studying the game, understanding and controlling their emotions while focusing on improving their performance over time, most of them are process-oriented, rather than goal-oriented, all of which makes it quite similar to most other sports.
[toc]
That being said, only about 5% of poker players from around the world actually make money, the remaining 95% may win games, they have overall lost money to the online gambling communities. The top 5% are cash flow positive month-after-month and year-after-year, but even the 'Top 5%' make on an average just about $400 / month, which is definitely not enough to make a living in most developed countries, but within this 'Top 5%' there is another level of elite professionals who basically eat up the losses of the other 95% on their own, these players are just 0.10% of the players who can easily make $1,000,000+ each year from poker alone.
Such 'Elite Players' have certain traits and characteristics that can easily be identified, they come with a type of fearlessness and aggression that can control the actions on any table, they even possess absolute control over their emotions and make all decisions logically. Some of these traits can be acquired over years of practice, but a few others are inherent talents which people are born with. Here we have a list of such 'High Stakes' poker players, ranked on the basis of their net worths, showcasing the "Richest Poker Players".
Top 10 – Richest Poker Players – Earnings & Net Worth
Here is the list of the top richest poker players in the world who have accumulated a lot of wealth by playing the game extraordinarily.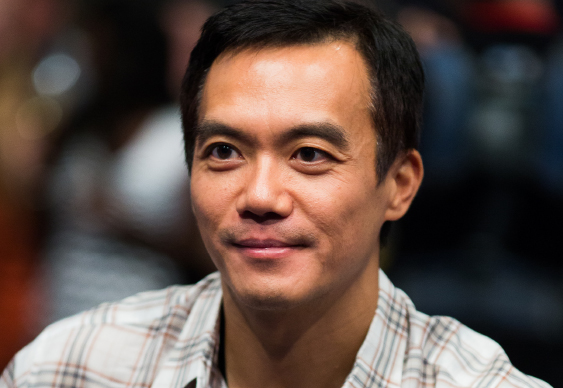 Net Worth – $4.4 Million
This Indonesian born-American was one of the biggest faces in heights of the poker boom, he was first introduced to the game during an 11-hour flight to the US in 1990, where he had just enrolled at Oklahoma State University. In 1996, Juanda decided to play poker full-time and 3 years down the line he made it to the final table for the first 2 events in the World Series of Poker.
After this, there was literally no turning back for John who went on to dominate the world of poker from 1999 till 2011, earning prize money worth $4,702,492 from WSOP events and another $16,000,000 from live tournament winnings.
John was part of the prestigious Team Full Tilt and played some of the highest stake poker games on live TV. Recently, John Juanda decided to drop off the American Poker Radar in order to lead a quiet life in Japan.
John Juanda Earnings, Net Worth, Business & Other Assets (Read More)
Net Worth – $8 Million
Born and raised by academic parents in Concord, New Hampshire, Annie started playing cards with her siblings and parents from a relatively young age. Duke possesses an above average IQ, something that she shares with other 'Elite Players', which is also evident from her academic pursuits which include a double-major in English & Psychology from Columbia University, and a Ph.D. in cognitive linguistics from the University of Pennsylvania.
Duke's first stint with Texas Hold'em was at the age of 22, five years later she decided to drop out of academia to pursue a career in professional poker. She started playing at a local bar with a poker room and following a successful year in Montana, she moved to Las Vegas to play bigger stakes in bigger leagues.
In the year 2000, Annie had 16 in-the-money finishes in WSOP events before the WSOP World Championship Event that year. Overall Annie Duke has $1,166,567 in winnings from the WSOP and another $4,270,000 from live poker tournaments. In 2017, she has a reported net worth of $8 Million.
It's quite evident that much of Annie Duke's net worth stems from ventures and activities apart from just poker winnings. She has written two autobiographies and two bestselling books on poker strategy, along with a DVD series, all of which generate consistent royalties. Like many other 'Elite Poker Players' Annie has managed to funnel her poker fame and money into building a strong brand and stable business so that she doesn't have to depend on poker winnings in order to make a living.
Annie Duke Net Worth, Earnings, Business, Assets & Other Activities
Net Worth – $10 Million
Andrew Feldman is a well-known name in poker circles, getting started in the big leagues at the age of 18, Andrew went on to earn a sponsorship from Full Tilt Poker. What started off as a hobby turned into an addiction, following which he built a massive bankroll with consistent earnings, but in 2010, Andrew most of his winnings within a week of gambling, while also raking up debt placing bets with his rabbi's money.
After the traumatizing incident, Feldman's parents wanted him to complete his schooling and made him attend Gambler's Anonymous meetings, but he ultimately gave up, going on to win $800,000 across a number of high stakes tournaments.
Andrew's story makes it quite apparent that poker is a game of emotions, professional players have to ensure they keep fear and greed under control, something that's developed over years of practice and experience, which a 22-year-old surely lacks.
Andrew Feldman Net Worth, Earnings, Business, Assets & Other Activities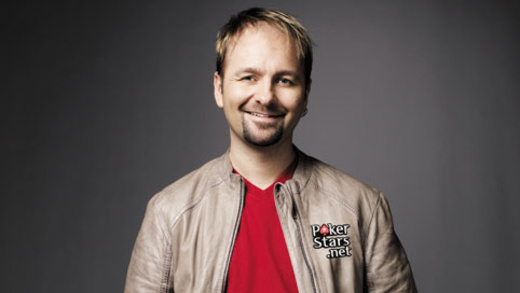 Net Worth – $15 Million
This Canadian is a household name among poker players and enthusiasts, with 6 World Series Poker Bracelets and 2 World Poker Tour Championship titles in his kitty, it's not hard to see why. Risk-taking and entrepreneurship came naturally to Daniel, who started selling confectionary as a child before moving onto sports betting and poker when he was 16. It wasn't long before Negreanu decided to quit school and put his skills to use full-time.
He initially started playing at various charity events, usually Casino Country and FundTime, and sometimes even illegal games across his city. After building up his bankroll, he moved to Las Vegas at the age of 22, however, the strip got the better of him, and he had to move back home to rebuild his bankroll, but this setback only made his resolve stronger, and it ultimately resulted in 36 WSOP Final Table Appearances and 103 In-The-Money Finishes.
Daniel currently has live tournament winnings totaling $38,680,000 and $8,288,001 at the 2014 World Series of Poker. Professional poker players today generate earnings from a variety of different sources, and Daniel is more of a flag-bearer when it comes to this trend, with appearances on a number of TV Poker Shows, but whether he won any money on them is still a question. He is an ambassador for PokerStars with a deal worth over $1 Million / year, and an ambassador Wynn Las Vegas, along with being a spokesperson for an online poker site named Poker Mountain.
Daniel Negreanu Net Worth, Earnings, Business, Assets & Other Activities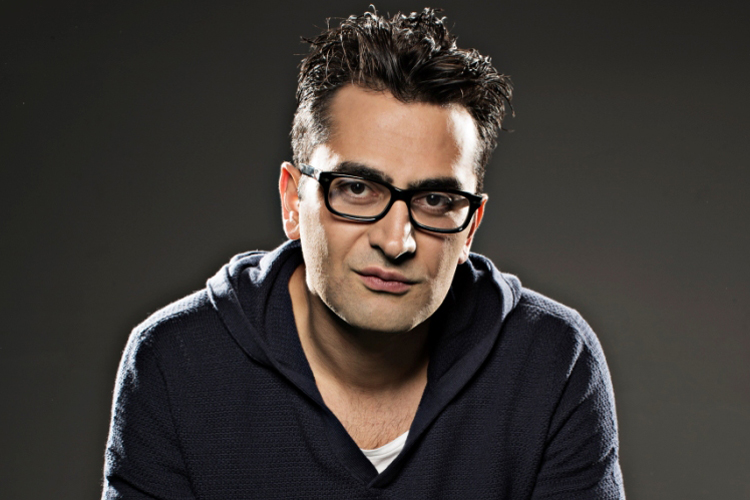 Net Worth – $17 Million
Born in Tehran, Iran in 1978. Antonio Esfandiari moved to San Jose, California when he was 9 years old. Popularly known as 'The Magician', as prior to working his tricks on cards, he performed tricks for a living, as a professional magician.
Antonio dropped out of college to pursue his dream of becoming a professional magician at the age of 20. Though most would consider it a reckless move, Antonio was soon earning $300 to $400 per gig, which was certainly enough to cover a decent living, but apart from that, it highlights a certain trait that is common to most successful poker players – Self-Confidence! You know you want something, you know you can get it, so you'll risk everything you have in its pursuit.
He started his poker career at almost the same time as his professional magic gig, around 1998, and made his mark in the poker world in 2004 after finishing 1st place in Texas Hold'em Poker (event 6) of the 35th Annual WSOP event. He won $184,860 from a buy-in of $2000. This was just a beginning for the poker legend, and prizes and winnings kept getting bigger.
Antonio Esfandiari Net Worth, Earnings, Business, Assets & Other Activities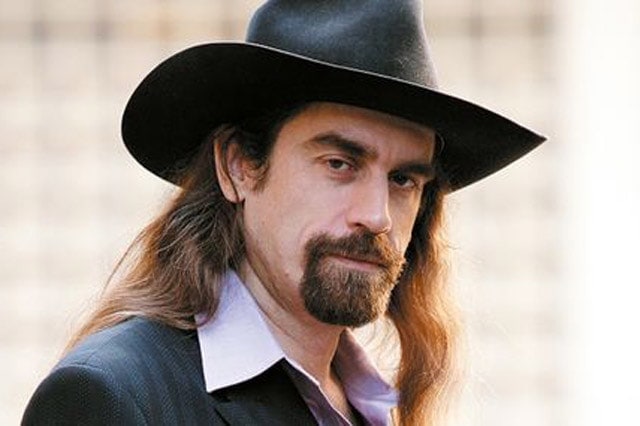 Net Worth – $25 Million
Born in California, the 52-year-old poker pro, Chris Ferguson has a cowboy look and is one of the richest poker players today with an estimated net worth of $25 million. This professional poker player has won five World Series of Poker bracelets and numerous other poker tournaments in his career. Chris was born in an educated family where his parents were doctors and he himself had scholarly ambition. He had attended UCLA and earned Ph.D. in computer science degree. Ferguson was quite intelligent but developed a passion for poker at an early age. He began playing poker at the age of 10.
Ferguson's poker abilities have earned him a great success and lot of wealth. Besides playing professional poker, Ferguson is engaged in directing his own online poker room named Full Tilt Poker. In 2004, Ferguson earned a prize money of $120,000 for finishing in 26th place in the Main Event of the WSOP. In 2017, Ferguson made the record of winning the most amounts of cash at a single World Series with 17. As in 2018, the total live tournament winnings of Ferguson exceed $8,900,000. He also has amazing card throwing ability, fast enough to cut through carrots, bananas, and melons.
Chris Ferguson Net Worth, Earnings, Business, Assets & Other Activities
Net Worth – $41 Million
How can we forget Erik when it is about poker earnings? The Las Vegas-born player is among the top richest poker players with an estimated net worth of about $41 million. He is another dropout player on our list and has won eight World Series of Poker bracelets. He also has a World Poker Tour title in his name.
This achievement had won him a cash prize of $1 million. His original favorite game was backgammon that he used to play before entering the sport. Seidel had also tried his luck on the stock market and had earned a decent amount from there too.
Seidel was inducted into the Poker Hall of Fame in 2010. He earned $992,890 by winning the WPT Foxwoods Poker Classic in 2008. In 2011, he finished as runner-up and earned $155,103. His total live tournament winnings exceed $31,000,000 as of 2016. He was ranked 28th on the Global Poker Index in 2016. Erik has won more than $5,000,000 in poker earnings in 2011, 2015 and 2016. He is the only player today to have earned over $5 million a year more than once.
Erik Seidel Net Worth, Earnings, Business, Assets & Other Activities
Net Worth – $100 Million
At the third place on our list is one of the greatest poker players of the time, Phil Ivey. Popular as one of the most professional and the youngest poker players, Ivey is a role model for all the young poker enthusiasts. During his professional career, he has won 10 World Series of Poker bracelets and also won a World Poker Tour title. More impressively, Ivey has also entered the final tables at nine World Poker Tours.
His extraordinary poker playing abilities helped him amass abundant wealth and a great fortune. His net worth is not certain but estimated to be around $100 million. Popular by the name 'Tiger Woods of Poker', Ivey realized his passion for poker while working at a telemarketing firm where he played the game with his co-workers.
Besides a successful career in poker, Ivey has tried his hands at business by starting two profitable firms and some of his wealth comes from these profits. Till date, Phil has earned more than $19,500,000 in live tournaments. He also made to the final table at the European Poker Masters where he won a cash prize of $12,538 with seventh place. Ivey is involved in charity and gives generous donations to organizations set up for unprivileged children. He also gets indulged in programs that help feed the homeless.
Phil Ivey Net Worth, Earnings, Business, Assets & Other Activities
Net Worth – $105 Million
Another poker pro in our list is Sam Farha, a Lebanese born American poker player who has $100 million worth wealth. He had dedicated his life to the sport in the early 1990s and has made a great fortune playing professional poker.
Sam has, through his amazing poker playing ability, become one of the most popular players in the world. He is remembered for being the runner-up in the World Series of Poker in 2003 where he was defeated by Chris Moneymaker. Farha has won three bracelets at the WSOP in his poker career. He won the $5000 Omaha Hi-Lo event in 2006 and three cashes in World Poker Tour events for around $100,000.
When not winning huge sums from poker pools, Farha earns from other activities. He is the co-author of a book 'Farha on Omaha' which provides a detailed guide to the Omaha poker strategy. This book helps the players learn not just the game but also Farha's style of playing Omaha poker. He is also working on one more book titled 'Luck is Not Enough'. He is also working on a reality TV poker series and also a video game. As of 2017, Farha's total winnings in live poker tournaments exceed $2,800,000.
Sam Farha Net Worth, Earnings, Business, Assets & Other Activities
Net Worth – $150 Million
Even if you haven't heard of any of the nine players listed above, you would have probably heard of Dan Bilzerian. This professional poker player is popular for his playboy lifestyle that involves lavish purchases, cars, guns, and women.
During his career in poker, Bilzerian amassed millions of dollars from poker competitions and tournaments. His most significant winnings include the 2013 win of $10.3 million. This achievement made him one of the most sought-after personalities of the year. Bilzerian's estimated net worth is about $150 million and this makes him the first on our list of richest poker players. He was voted as the funniest poker player on Twitter by Bluff Magazine in 2010.
Bilzerian was a former US Navy trainee. His rich dad was by his side all the time but his personality and skills made him a hot and sensational internet personality. His love for guns, hot women, and luxury cars can be seen from his Instagram snaps. Bilzerian was a notable player at the peak of his professional career but is more involved today. He was indulged in co-founding an online poker room and also performed stunts in Hollywood movies. He has earned a part of his net worth from his roles in films.
Dan Bilzerian Net Worth, Earnings, Business, Assets & Other Activities
This list of the world's richest poker players shows that there is money in anything. However, poker is not just a game to earn some bucks and enjoy. The above-mentioned players have redefined the sport and made a great fortune with it. They have devoted their lives to earn success and wealth through their favorite sport.
If you are interested in making a career in professional poker, you should get out there and start practicing. After all, it is just a combination of skill and luck that brings success in this field.