Basketball is basically a game for tall people. Today, the average height of an NBA player is 6'7″. The Big Time games of the NBA are filled with seven-foot tall players. Manute Bol from Sudan and Gheorghe Muresan from Romania are the two tallest basketball players in the history of NBA with a staggering height of 7'7″. However, NBA is known for some talented and entertaining players too.
These shortest basketball players entered the league in spite of the disadvantage of their height as per the NBA standards but did not want to give up on their dreams. They succeeded in overcoming the disadvantage with various basketball skills to make fruitful careers.
Shortest BasketBall Players
Here we list the top 10 shortest basketball players of NBA in the history. These 10 stories would definitely motivate and encourage us to push our limitations to success.
10. Charlie Criss-5'8″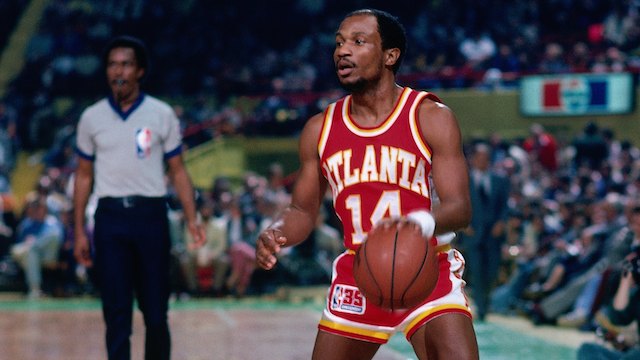 A major NBA success story, Charlie Criss is a short height powerhouse whose road to NBA was quite long. He joined CBA – Continental Basketball Association after graduating from the New Mexico State University. Though he was voted as the Most Valuable Player twice in CBA, he always wanted to enter into the NBA.  Seven years after graduating, in 1977, finally, his dream came true. His perseverance and determination made this possible.
At the age of 28, Criss joined the Atlanta Hawks as a guard and was known as 'the NBA's smallest player and oldest rookie' as described by 'Sports Illustrated'. Hubie Brown, Criss' coach said that he selected him for his ability to shoot and pass and his amazing speed. He described Charlie as a dynamite, making things happen on the court.
Charlie has played for two more teams in his NBA career of eight years. He played eight seasons in the league with his first year being the best with averages of 11 points and 4 assists in total 77 matches. After retiring as a player, Criss has worked as a golf instructor, basketball summer camp coordinator, minor-league basketball coach and television commentator for Atlanta Hawks.