6. Carlon Beltran and Mike Cameron
New York Mets players suffered from one of the most dangerous collisions in the history of professional sports. During a game against the San Diego Padres, Carlon Beltran and Mike Cameron crashed into one another in attempt to catch a fly ball. The two outfielders went unconscious and were hospitalized. Cameron had to leave the field on a stretcher and was diagnosed with multiple facial fractures. Luckily, both players recovered completely and could resume their careers in professional baseball.
5. Buster Posey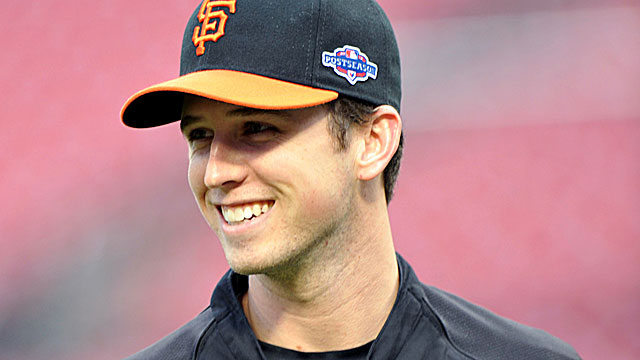 Though this incident is not associated with any intention of hurting anybody, the home plate collision is a controversial injury. In 2011, during a regular season game, San Francisco Giants player Buster Posey broke his ankle and got many of his feet ligaments torn when Scott Cousins, the Colorado Rockies' outfielder hit him with home plate. Posey was seen to be in a painful situation after the injury and somehow managed to get out of the field with help.
However, he could not play the season. Cousins received much criticism for the injury but it was considered fair.
MLB officials, in 2014, executed an experimental rule to avoid any dangerous collisions as such from taking place again.
4. Tony Saunders
During a game between Tampa Bay Devil Rays and Texas Rangers in 1999, Tony Saunders threw a wild pitch due to which his arm snapped. The young player screamed in pain and dropped down. He was, at that time, considered to be a talented player with great potential.
The former world series champion struggled to remain healthy after this injury and his career came to an end after breaking the same arm in the following year during a game. He had to retire at an early age of 26, due to one of the worst baseball injuries ever in the MLB history.